| | |
| --- | --- |
| True Wattage Rating is the industry's most reputable way of designating a power supply model's wattage capacity. It is based on the total DC output wattages that a power supply can continuously provide for the system. You are not going to get an over-rated unit that will not provide a stable and safe power source for your system. | |

430 Watts output.

High standard of quality with FCC, UL, cUL, CE, and C-TICK Certification.



Supports PCI-Express video card



Very quiet high quality 80mm cooling fan
with fan speed automatically controlled based on inside temperature condition

I/O Switch for manual emergency shut-down

Built-in Quad Protection

Backward compatible with 20pin motherboard



Long 904mm SATA cable
with four (4) right-angle connectors to reach drives in
tight spot inside

a small case or far away drives in a larger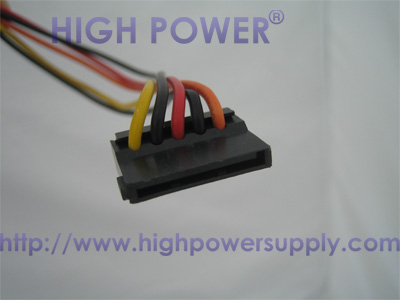 chassis
Lead-FREE
Cadium-FREE
Mercury-FREE
Hexavalent chromium-FREE
PBB-FREE
PBDE flame retardants-FREE
RoHS Compliant - made with hazardous-free components


RoHS is the Restriction Of the use of certain Hazardous Substances in electrical and electronic equipment. This has been a standard in Europe and is now becoming a standard in the world. Not only lead, but cadium, mercury, hexavalent chromium, polybrominated biphenyl (PBB), and polybrominated diphenyl ether (PBDE) flame retardants are limited as well.
Cables & Connectors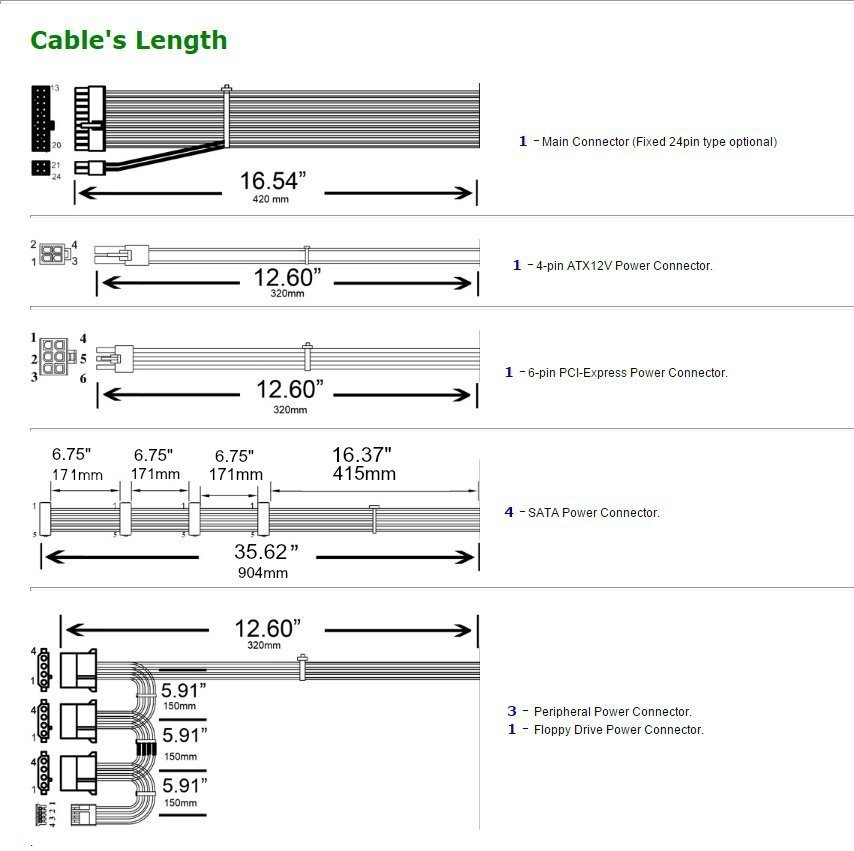 Quiet with standard Automatic Fan Speed Control (AFC
TM
) feature:
The power supply fan speed is regulated in reference to its internal temperature sensor. Our special
low-friction
fan turns slowly at low temperatures, reducing powerconsumption and greatly reducing fan noise. Conversely, the fan is allowed to spin up its speed in response to temperature increase. The fan speed ranges roughly from 700 RPM to a full speed of 2800 RPM.The AFC
TM
feature, in general, extends fan life, cuts down energy consumption, and reduce the chance of over-heating.
Noise Report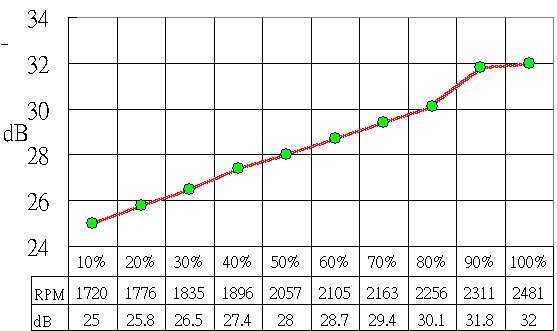 Upgrade Replacement Power Supply for Many Systems and OEM PS Models
Bestec ATX-300-12EB3 305w,

ATX-300-12Z
Compaq Presario CQ5600F SR5510
Delta DPS-350AB-8A GPS-450AA-100 A GPS-300AB-200D DPS-250AB-22E
Gateway Part Number:
102544
1008272, 1008288, 1008289, 1008290, 1008291, 1008292, 1008330, 1008348, 1008349, 2900721, 2900725, 2900729, 2900757, 2900758, 2900759, 2900760, 2900761, 3501957, 3501973, 3502062, 4053, 4190, 4410, 4422, 4494, 4548, 4659, 4688, 5021, 5024, 5124, 5293, 5389, 5400, 5766, TME314924, TME3460, WME314924,700X, 6500843
5200XL, 3250S, 3200S, 3200XL, 5200S, 5200X, 3250X, 3200SB, B-730A, B-530A, B-330A, B-330B, B-330C, B-530-1, B-530-2, 420GR, 815GM, 614GE, 816GM, 818GM, 817GM, 830GM, 827GM, 831GM, 831GH, 834GM, 838GM, 838GH, 842GM
510 XL 310 310X
Hipro HP-P3087F3 HP-D3057F3R
HP Pavilion
a6400f,a6400la,
a6400z
CTO, a6402.gr, a6402.uk,a6402f, a6403.me, a6403hk, a6403w, a6405cn, a6405la, a6406cn, a6406la, a6407c, a6408hk, a6410.ch,a6410.is, a6410in, a6410la, a6410t CTO , a6411.be, a6411.sc, a6411.uk, a6411la , a6412.fr, a6412.pt, a6412.sc, a6412p, a6414.be,a6414f,a6415.ch,a6415cn ,a6417.fr,a6417c,a6417l,a6418.fr ,a6418f,a6418l,a6419.fr,a6419fh, a6420.af,a6420.be,a6420.fr,a6420.is ,a6420a,a6420in,a6420tw,a6421.fr ,a6421.pt,a6421.ru,a6421.sc,a6421.uk
HP Part No:
5187-6114, 5188-0131, 5187-5166, 5187-6116,
5188-2625,
5188-2859



Details
Volume Discount Dealer Pricing ?
YES. Scroll up to the top of the page, enter quantity more than 1, and add to cart. Corresponding discount unit price will automatically show up. Buy more to get lower unit price AND/or save on shipping.